Seafloor ages#
Dynamic Earth and Planets Tectonics of the Ocean
Theory#
Plate tectonics#
The fundamental theory behind behaviour of the Earth's outer shell, the lithosphere, is called plate tectonics. The lithosphere is broken into multiple plates that interact at their boundaries. There are three types of this interaction: plates can converge, diverge or move along their boundaries.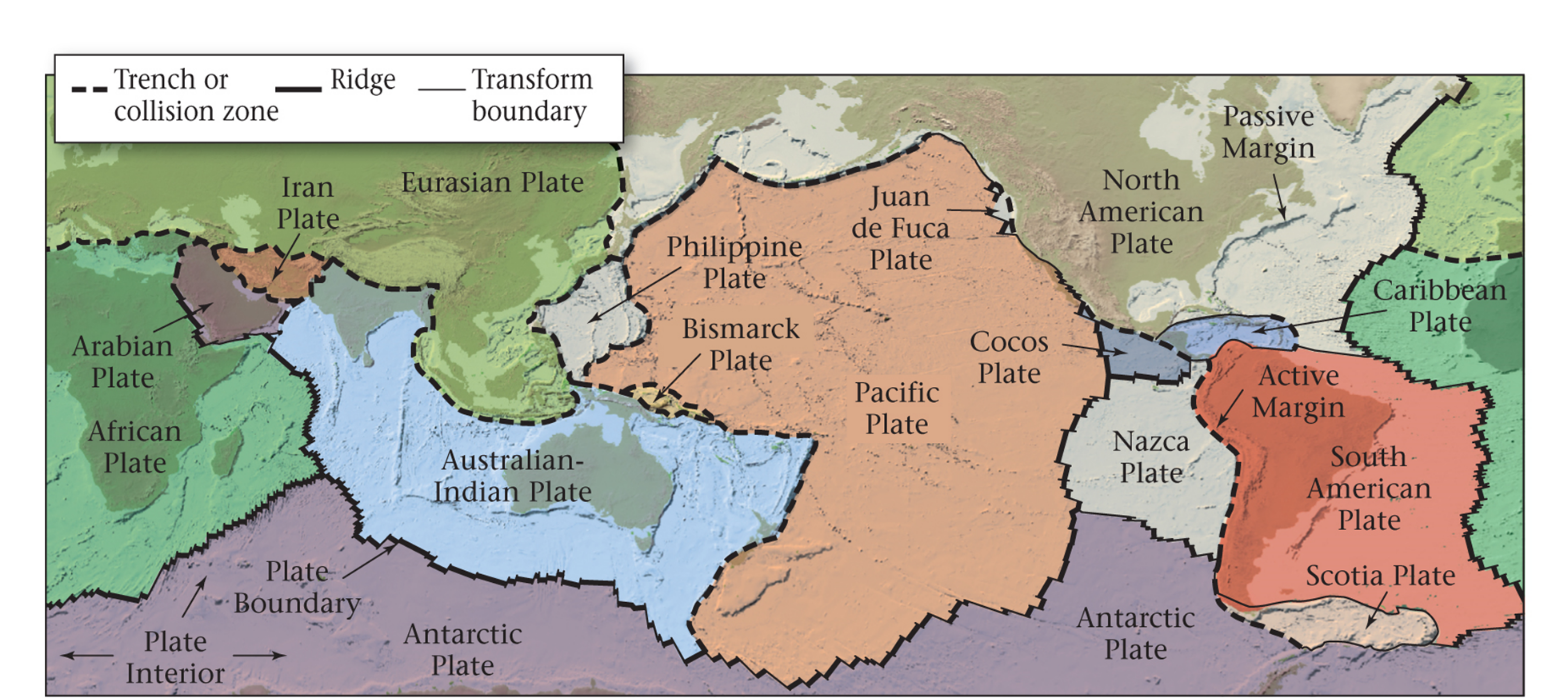 Mid-ocean ridges - the divergent boundary#
The divergent boundary was discovered in 1960s, as geophysicists discovered that new oceanic crust is formed at mid-ocean ridges. As the new oceanic crust is formed, the older crust is pushed away from the ridges and as it cools it becomes thicker and subsides.
The Earth's magnetic field is not constant over time. On average, \(4\) or \(5\) magnetic reversals happen within \(1\) million years. These reversals are recorded on the seafloor as new rocks produced at mid-ocean ridges have magnetite aligned with magnetic field as they cool on the surface: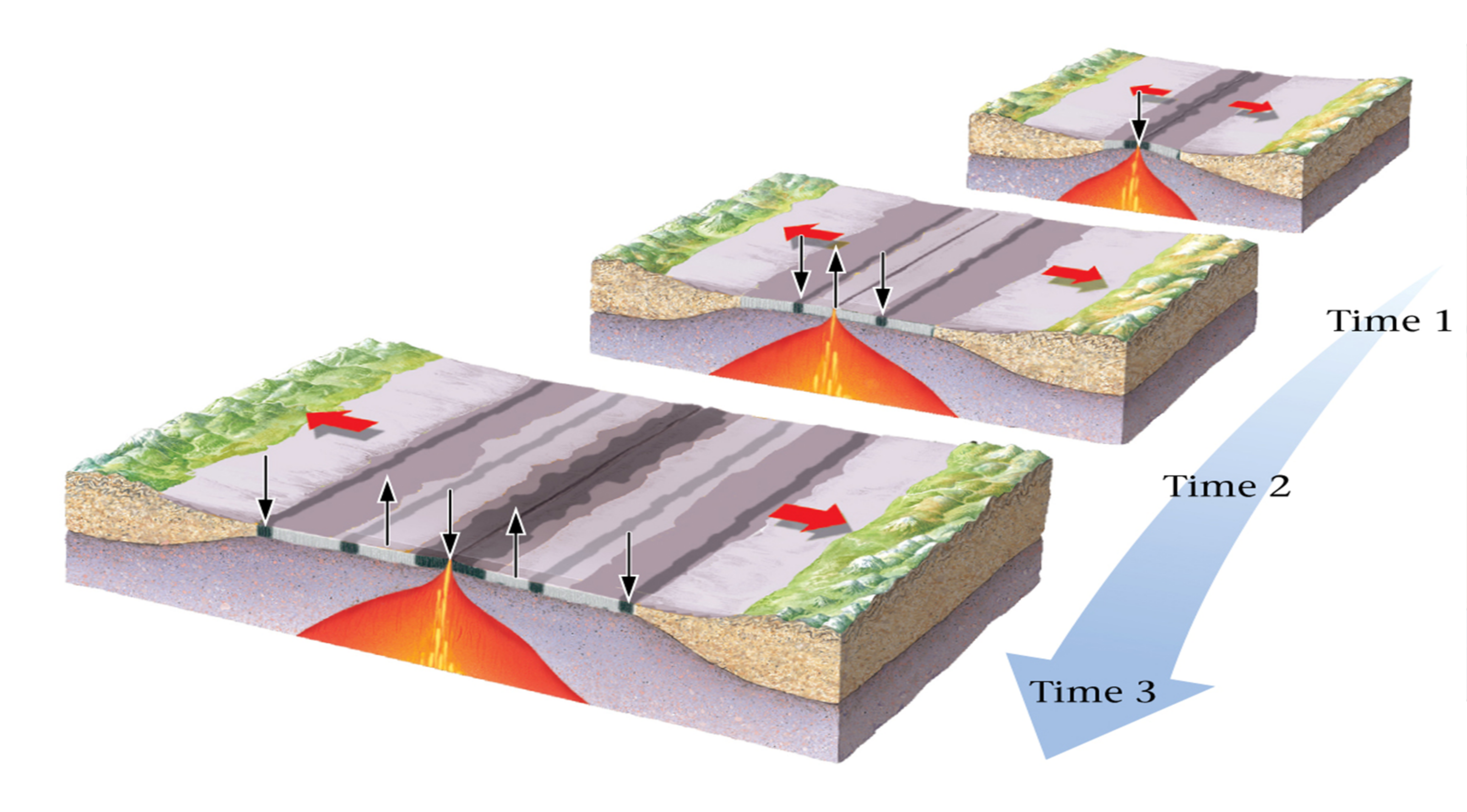 Magnetic anomalies can tell us about the age of the seafloor. These anomalies have been very well mapped across the world and dating techniques such as radioactive decay of Potassium and Argon make their age estimates very precise. As seen on the picture below, the Bruhnes is the latest magnetic reversal that happened ~\(800,000\) years ago: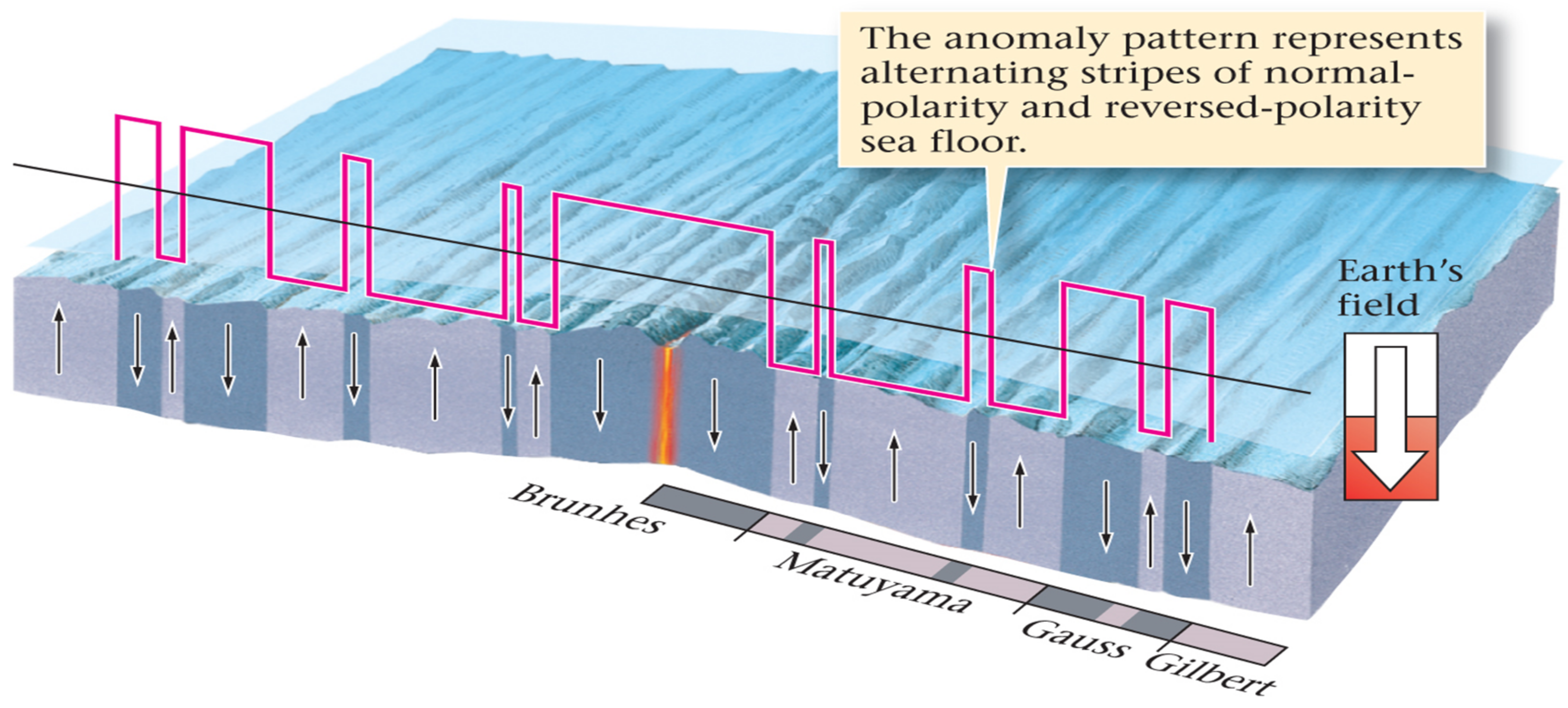 References#
Material used in this notebook was based on plate tectonics lecture content of Dynamic Earth module at Earth Science and Engineering Department